Reed Diffuser 100 ml
Cinnamon & Orange Fruit
26 in stock
23,00€
On sale
Classica collection is dedicated to the iconic Italian style with a great balance between proportions and versatility. A collection with a classic and an aristocratic appearance that defines its time and style. Elegant and sophisticated, the collection enters with gently in every place.
Proposed in 12 traditional fragrances that with their intensity and purity take us back to ancient memories.
The exceptionality of the product is enhanced through a packaging, that wears it with tailoring care, in an exclusive way.
THE DETAILS
 The bottle is essential and chic; it has refined features thanks to its simple and pleasantly rounded lines with a seductive, harmonious and timeless silhouette. The label  in fabric and applied by hand a touch of craftsmanship to the product. The lid made of beech wood is left in its natural state and defined with a metal ring. The sticks are 100% natural. The packaging is realised with a valuable cardboard made of pure virgin cellulose fibres and finished with an hand-applied fabric ribbon that defines its fragrance.
Cinnamon & Orange Fruit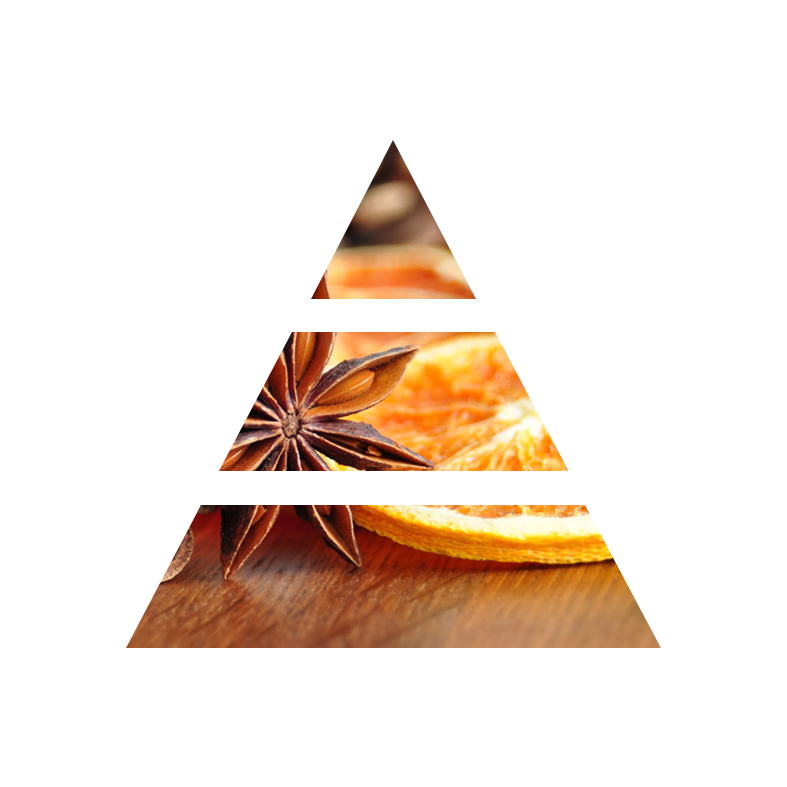 Energy and color, hand harvested ripen citrus fruits, the unique aroma of vanille and cinnamon that softens the thoughts. Cinnamon & Orange Fruit is a familiar fragrance, warm and spicy, a hug for the senses.
ORANGE OIL OF FLORIDA, PINE
__________________
CINNAMON OF SRI LANKA, CLOVES
___________________________
VANILLA, ALMOND, TONKA BEANS
__________________________________